branding without the bs.

basically, i meet audiences wherever tf they're at. i use cultural context, common sense, and a copyrighted intuition (jk it's not copyrighted bc no one can copy it ;) to make things that people actually care about.

we're all in some version of an existential crisis right now. people are struggling, and it's a lot harder to find hope.

so i make stuff that speaks to where people are today, not 2 years ago. i believe in highlighting the messiness that is humanity, and reflecting audiences back to themselves, so they can see how beautiful they really are. i work for the multiude of identities i am and represent, and all the communities that surround me.

Creative Director & Strategist
brand & content strategy, visual identity, creative direction, editorial production, positioning, product, & purpose based on culture, insights, relevance
what that means:
i ask the right questions.

i craft brand narratives and strategies to lean on what differentiates a brand and position you to own a conversation that audiences actually care about. i'm not interested in supporting brands stay culturally relevant, i want to help you lead the way.

i see the vision and help you articulate it, making sure every touchpoint aligns with that deeper truth, your why.

︎
the only rules?

i work with people i respect.
i work with people that respect me.
& i don't work for free.


Some past projects



Medley

diversity of perspective

as brand director, i work across teams, product, and all touchpoints to make sure everything from our website to our product experience is aligned. from positioning the product in the market to fleshing out its voice and visuals and honing in on our target audience, i lead strategy as well as execution of content, marketing, and all owned assets, as well as curating and creating partnerships with thought leaders, brands, newsletters and production of digital events. i've also initiated and spearheaded our inclusion, trauma-informed, and psychological safety programs to train our coaches, members, and HQ team.
Ospera

making menopause cool

tasked with developing the full brand and marketing strategy for an innovative and natural supplement to support hot flashes and mood swings, my team built out assets that make space for every stage of someone's menopause journey.

from positioning to packaging and everything in between, we created a brand that connects to the existing menopause collective community, one that supports the mission of making menopause visible (and sexy too).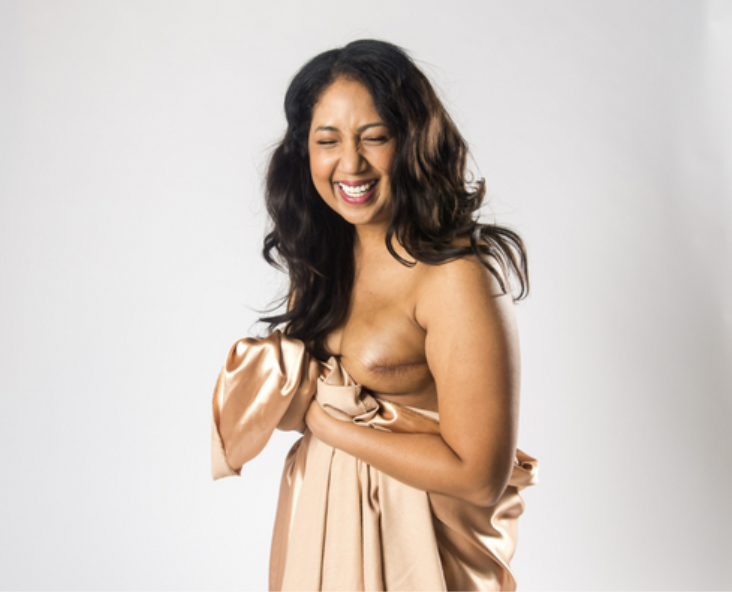 Bread

a brand lab focused on diversity of thought, background & perspective

i was co-founder and creative director, working with clients across industries and talent from all backgrounds. we served folks from fintech to sextech, doing the full suite for brands from naming to product launches. beside overseeing (and usually executing) all creative and strategy, i closed sales, managed clients, and funnelled in the best talent out there.

THINX
"the period sex expert"
from panels to podcasts to product launches, i became the
face of period sex
after writing their article. i was also the talent, content creator, and co-producer for
Ask Arielle,
a video campaign for the launch of THINX's teen line, THINX (BWTN), to educate teens about their periods and help them not feel weird about it. i've consulted the company on various projects, from naming their new product line to product launch events, where i've also been featured as expert talent. the content i've written for them has helped steer the editorial direction towards more diversity and inclusivity.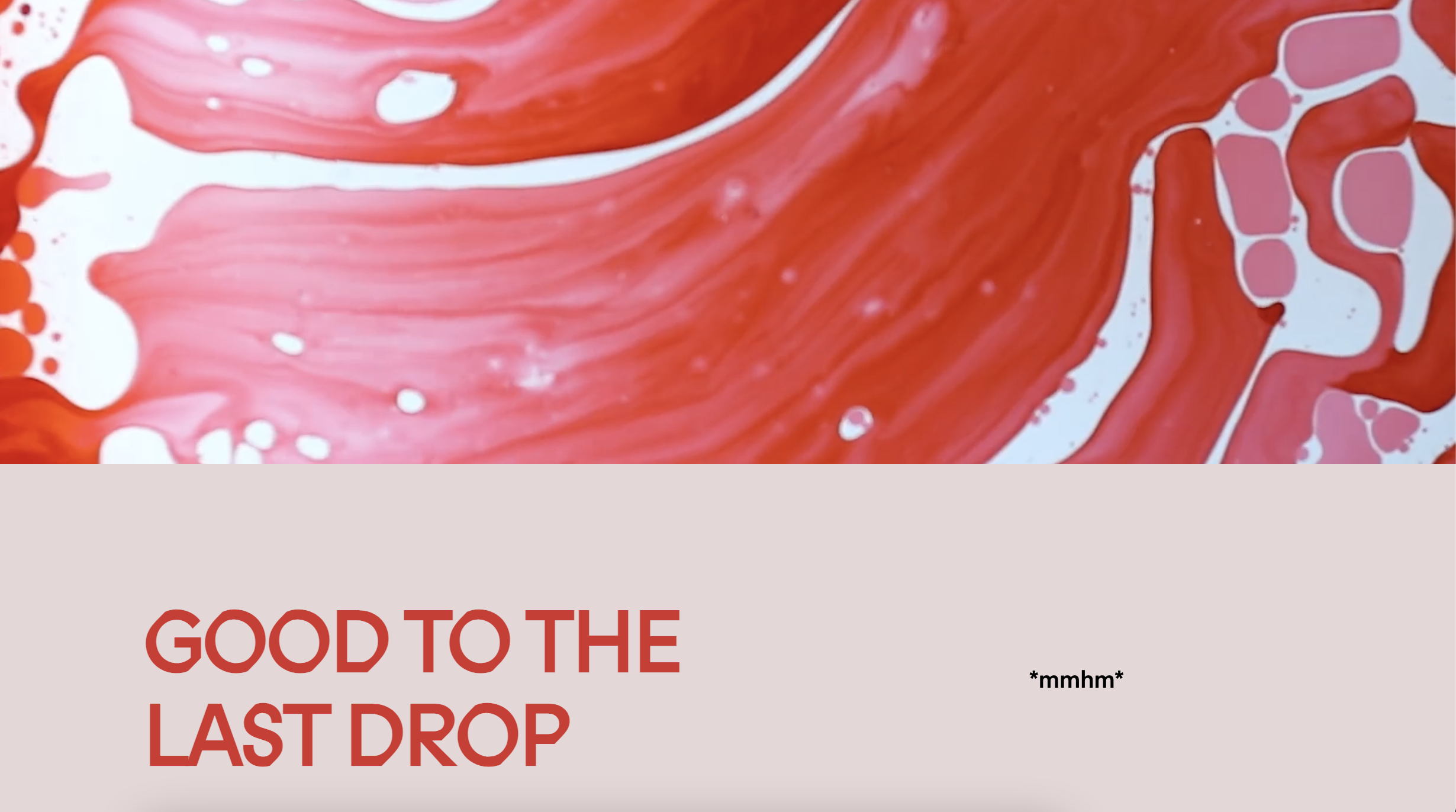 Mindalt

the new era of natural deodorants

after spending way too much money on various big shot agencies (without any results they were proud of), Mindalt tasked my team with coming in to do a total revamp and relaunch.

a total brand overhaul involving new positioning, brand id, voice, website, and digital strategy, we also built out an in-house team so that once the launch is rolled out, they've got trusted folks to keep the momentum going.

all in under 3 months.
Mic

the most diverse newsroom in the country

Mic is a millennial digital news publication featuring diverse voices that for a time, boasted the nation's most diverse newsroom. i was the singular producer for the publication's feminist vertical on emerging platforms, including Instagram. i produced, created, and executed all content — from video campaigns to animations to quote graphics and copy— working with designers, animators, influencers, and strategic brand partners to create a platform that doubled its audience in months. She also produced editorial content that for the first time, incorporated video directly into its traditional article-format storytelling.
Do The WerQ
a platform for queer ad talent

joining the board during DTW's rebrand as Creative Director, Digital, i oversee the strategy, design, and execution of the website, newsletter, and social.


Artizn

an age old tradition new on the scene

introducing a new product to the market is always a challenge, especially when it's one westerners have never heard of. a fermented vinegar sourced from the mountains of south korea, this one-of-a-kind prebiotic tonic wasn't getting the attention it deserved.

my team came in and updated strategy and voice — both for wholesalers and consumers —and crafted an entirely new brand direction and packaging so that Artizn can heal more guts.





MainSpring

a CBD brand for boomers

tired of not seeing products and brands speaking to seniors, my team partnered with the product manufacturer to launch a cbd pain relief roll-on catering to this demographic, crafting a brand that's relevant, playful, and just as energetic as they are.

from full brand ID to magazine, digital strategy, and partnership opps, we created a world where boomers can see themselves as they do.
3 months from idea to launch.



Colossal Media

giving the masters a masterpiece of their own
the global leader in hand painted outdoor advertising trusted my team to transform their current website into the kind of place that both their painters and corporate clients would want to spend time exploring.

so, that's what we did.








Salon
an inaugural sex advice column

i launched Salon's inaugural sex and love advice column, "Best Sex Ever", the first of its kind to be non-gendered, sex positive, and queer and kink friendly. the column explored topics such as moving through shame, finding purpose, and communicating desire.






Spiritual Domme

not your daddy's domme

during the lockdown of pandemic, i opened a practice to hold space for folks who were needing tools to navigate the moment. i led them through my framework based on BDSM power dynamics, supporting people across the gender spectrum to come back to their bodies, their purpose, and ultimately, their power. i created Spirital Domme from concept, to curriculum, to website build out and photoshoot,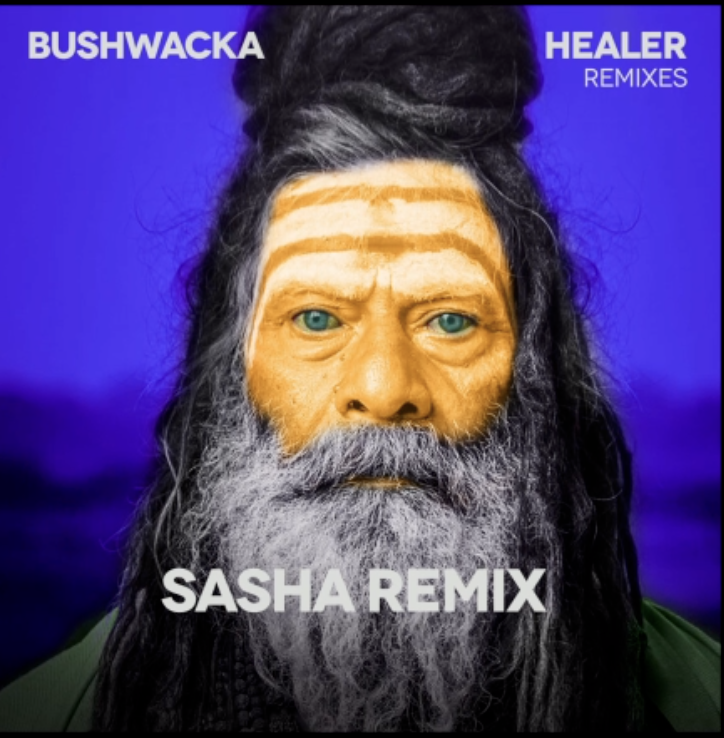 RAXO.TV

an international multicultural agency

as content director, i managed an international spanish-speaking team to lead the rebrand and strategy execution of the 9 time Emmy-Award winning agency. i oversaw strategy and content for all clients, including multiple rebrands across platforms. i pitched and crafted proposals, generating multiple leads. i lead workshops, and executed campaigns across formats. clients include: Pluto TV, Ultra Music, HBO, and BBC
.
THINX (BTWN)
"Ask Arielle" (About Periods, Puberty, & Life)
i was also the talent, content creator, and co-producer for
Ask Arielle,
a video campaign for the launch of THINX's teen line, THINX (BWTN), to educate teens about their periods and help them not feel weird about it.
Quibi x Cashmere Agency

#SexNextDoor

short-format streaming platform Quibi was looking to ingnite curiosity and gravity around the premiere of Sex Next Door, a docu-series highlighting the journey of sex workers with different backgrounds. with sensitivity to agency guardrails and brief, we worked together to amplify the voices of the workers featured, and educate on the need for SESTA/FOSTA support.
Plant Press

clean caffeine

the founders of this all-natural energy drink tasked us with rolling out a full beta-brand to market test; site, packaging, and brand ID. it worked and 7/11 became a stockist immediately.

all under 30 days.





Meatball Kitchen

making a ghost kitchen visible

the former founders of two successful meal-kit companies teamed up to bring meatballs to dallas — but only through delivery apps.

our task was to research, position, and brand the ghost kitchen to make it the talk of this Texas town.

all in under a month.
writing ︎
about me ︎︎
press ︎

---